How it Works
NEEDS MET, RELATIONSHIPS BUILT, LIVES TRANSFORMED
HUB
A Hub is a church or Christian organization with the capacity to be a warehouse distribution center of food, apparel, and household items to local churches or Christian organizations (Pods).
POD
The Gateway Church is a Pod; a local church or Christian organization in covenant with GoServe. We receive products from our assigned Hub and equip our Heroes to meet the practical and spiritual needs of their neighborhoods.
HERO
A Hero is an individual trained and mobilized by their Pod to give the donated products to those in need. The gift provides opportunities for the Hero to build relationships and share the Gospel of Jesus Christ.
HERO OPPORTUNITIES
Volunteer your skills and time to make a positive impact in your community as a HERO.
Sign-up for HERO TRAINING and learn how you can be a GoServe Hero and how GoServe can help you make an impact in someone's life for Jesus!
Support GoServe @ The Gateway Church
Each and every donation has a direct impact on those in our community who need it most. Give securely online using our form. It's an easy way for you to help make a difference.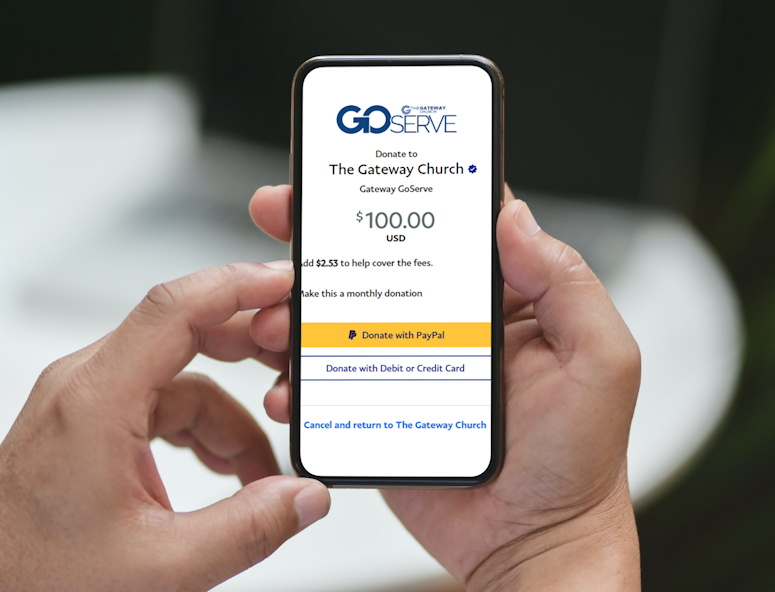 Contact Us
Use the form on this page to connect with GoServe at The Gateway Church.
Open POD Pickup Times
Sundays: 12:30 pm – 1:30 pm
Wednesdays: 6:00 pm – 7:00 pm
Warehouse Location:  17290 Roosevelt Rd, Spring Lake, MI (Back Door #6)